What are Online Marketing Campaigns
Are you a newcomer to the digital marketing realm and have questions about what the phrase "Online Marketing Campaigns" actually means and signifies? Then this Beginner Guide is for you.
If you're reading our blog posts, you'll encounter the terms "marketing campaigns" or "online campaigns" frequently. If you're an experienced marketer, you likely have a good grasp of this overarching concept and its scope. However, if you're new to the field of online marketing and seeking a quick, clear overview of what these terms entail, you will be glad you found this blog post. Prepare to be pleasantly surprised by the versatility and potential of what a campaign can encompass.
After reading this article, you'll be equipped with:
A clear understanding of online marketing campaigns, including their various types and how to select the most suitable ones for your business.
A roadmap for implementing your online marketing campaigns, ensuring a smooth and effective launch.
What exactly is an Online Marketing Campaign and what activities does this term cover?

The term "marketing campaign" covers all marketing activities, including online marketing. To understand online marketing campaigns, let's look at the different things and tasks involved.
An online marketing campaign is a comprehensive strategy designed to achieve specific marketing goals and objectives using digital channels. It encompasses a wide range of activities and operations aimed at promoting a product, service, or brand online.
Here are 19 common components and operations that fall under the umbrella of an online marketing campaign:
1. Website Development and Optimization:
Creating and maintaining a user-friendly and informative website is often the foundation of an online marketing campaign. This includes ensuring the site is mobile-responsive and optimized for search engines (SEO).
2. Content Marketing:
Creating and distributing valuable, relevant content to attract and engage a target audience. This may include blog posts, articles, videos, infographics, and more.
3. Landing Page Optimization:
Ensuring that landing pages on your website are designed to convert visitors into leads or customers effectively.
4. E-commerce and Online Sales:
If applicable, the actual process of selling products or services online, which may include setting up and maintaining an e-commerce platform, mostly as an integration on your website.
5. Search Engine Optimization (SEO):
The process of optimizing website content, structure, and technical elements to improve its organic (unpaid) search engine rankings. Read What is SEO!
6. Analytics and Data Analysis:
Continuously monitoring and analyzing the performance of marketing efforts using tools like Google Analytics. This helps in making data-driven decisions and optimizing campaigns.
7. Affiliate Marketing:
Collaborating with affiliates who promote your products or services in exchange for a commission on sales.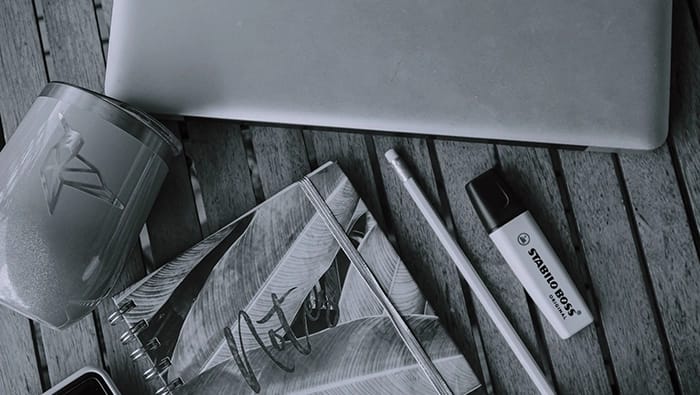 8. Online Advertising:
This includes various forms of digital advertising, such as display ads, social media ads, video ads, and affiliate marketing.
9. A/B Testing and Conversion Rate Optimization:
Experimenting with different elements of marketing campaigns to improve their effectiveness and conversion rates.
10. Search Engine Marketing (SEM):
This includes paid advertising and other strategies to improve a website's visibility on search engine results pages, like Google Ads.
11. Social Media Management:
Managing social media accounts, scheduling posts, and responding to comments and messages.
12. Social Media Marketing:
Leveraging social media platforms to build and engage with an audience. It involves creating and sharing content, running ads, and interacting with followers.
13. Influencer Marketing:
Partnering with influencers in your industry or niche to promote your products or services to their audience.
14. Email Marketing:
Sending targeted email campaigns to nurture leads, promote products, and build customer loyalty.
15. Online PR and Reputation Management:
Building and maintaining a positive online reputation through public relations efforts.
16. Mobile Marketing:
Tailoring marketing efforts for mobile users, which may include mobile app promotion and optimization.
17. Video Marketing:
Creating and sharing videos to reach and engage with the audience, on platforms like YouTube.
18. Chatbots and AI-Powered Customer Support:
Implementing chatbots and automation to enhance customer support and engagement. Read our post How AI is transforming Online Marketing.
19. Community Building and Online Forums:
Creating and managing online communities or forums related to the brand, product, or industry.
Which activities and operations should I choose?
The specific operations and tactics used in an online marketing campaign can vary depending on the goals, target audience, budget, and industry. A well-planned and coordinated online marketing campaign can help businesses reach their objectives, whether that's increasing brand awareness, driving website traffic, generating leads, or boosting sales.
Here is a typical example from one of our customers:
A  local tour operator in Costa Rica that is launching a new tour package might launch a marketing campaign that includes the following tactics:
Creating a new webpage (landing page) for the new and exciting tour

Publishing blog posts and articles about the tour and Costa Rica

Posting about the tour on social media (e.g. creating catchy Reels on Instagram)

Running paid ads for the tour on Google, Facebook or Instgram

Sending out emails about the tour to email subscribers and former clients
So the tour operator's ads would be just one part of its overall marketing campaign.
In addition, here is a guide from Adobe that reveals some real-world examples of successful digital marketing campaigns from Airbnb, Dove, or Jetblue. Get some inspiration about how to optimize your existing initiatives or create better campaigns going forward. 
As we have just learned from the points above:
Marketing campaigns aren't just ads. When should you use the term "ad"?
"Ads" is a colloquial abbreviation for "advertisements." These are short messages or content that promote a product, service, or idea. Ads can appear in many different places, such as newspapers, magazines, websites, TV, and radio. Their goal is to get people to notice and learn about a product or service, and to take a desired action, such as buying something or visiting a website.
Here is a simple way to think about the difference between marketing campaigns and ads:
A marketing campaign is a broad plan for promoting a product or service.

 It may include a variety of tactics,

such as paid advertising through third-party platforms or agents,

 public relations,

 social media marketing,

 and content marketing.

An advertisement, commonly referred to as an "ad," is a concise message or piece of content specifically crafted to promote a product or service. It typically serves as a component of a broader marketing campaign and may incur additional costs beyond the time invested by you or your employees.
The primary goal of ads is to attract and convert potential customers. Ideally, you aim to not only recoup the costs invested in your ad but also generate a significant profit. This can be particularly challenging for local businesses, as achieving a strong return on investment (ROI) can be an uphill battle. In such cases, success often requires a willingness to take risks, learn from experience, and adapt your approach as you go.
It eventually will pay off. Stick to your vision and keep your thoughts positive at all times!
Are you a newcomer and need help with finding the right online marketing campaign for your business? We can help!
We're experts in website marketing, focusing on crafting, redesigning, and optimizing websites for top-notch search engine performance, improving discoverability and overall effectiveness.
Marketing campaigns, whether online or offline, are the lifeblood of modern businesses. They encompass a wide array of strategies, techniques, and operations aimed at achieving specific goals, from:
raising awareness,
generating leads
to attracting customers,
and always with the overall short and long-term goal to generating profits.
These campaigns are like intricate symphonies, blending different components into a harmonious whole. (We really like this description!)
For newcomers or beginners, the world of marketing campaigns may seem overwhelming, but with the right knowledge and a willingness to learn and adapt, success is within reach. Whether you're striving to make an impact in the digital landscape or navigating the challenges of local business, campaigns offer a versatile and powerful tool for achieving your objectives.
As marketing continually evolves, staying informed about the latest trends and best practices is crucial. This ensures that your campaigns remain effective and responsive to the ever-changing needs and preferences of your target audience. Whether you're an experienced marketer or just starting your journey, understanding the dynamics of marketing campaigns is essential for achieving success in today's competitive business environment.
For beginners, we suggest starting with a single tactic within a campaign component and learning from your experience. Once you feel confident, add another component, and so on.
Are you feeling overwhelmed by the ever-changing world of online marketing? Do you feel like you're constantly trying to catch up with the latest trends and technologies? We feel you! And now that AI (Artificial Intelligence) has been brought to the table, it's not...